Dear Longmont, it is with a heavy heart that we have to make this update. Due to the escalating situation with the virus and quarantine, in addition to food vendors potentially not being available we have decided to POSTPONE this year's Community Garage Sale.  With so much speculation and uncertainty, we will schedule a new date once things settle.
Thank you for all of your support!
-St. Vrain Realty brokers, staff and family 
We are thrilled to announce our 2nd annual St. Vrain Realty, LLC community yard sale!
Please see our preliminary information below. Have items to donate? Please click here.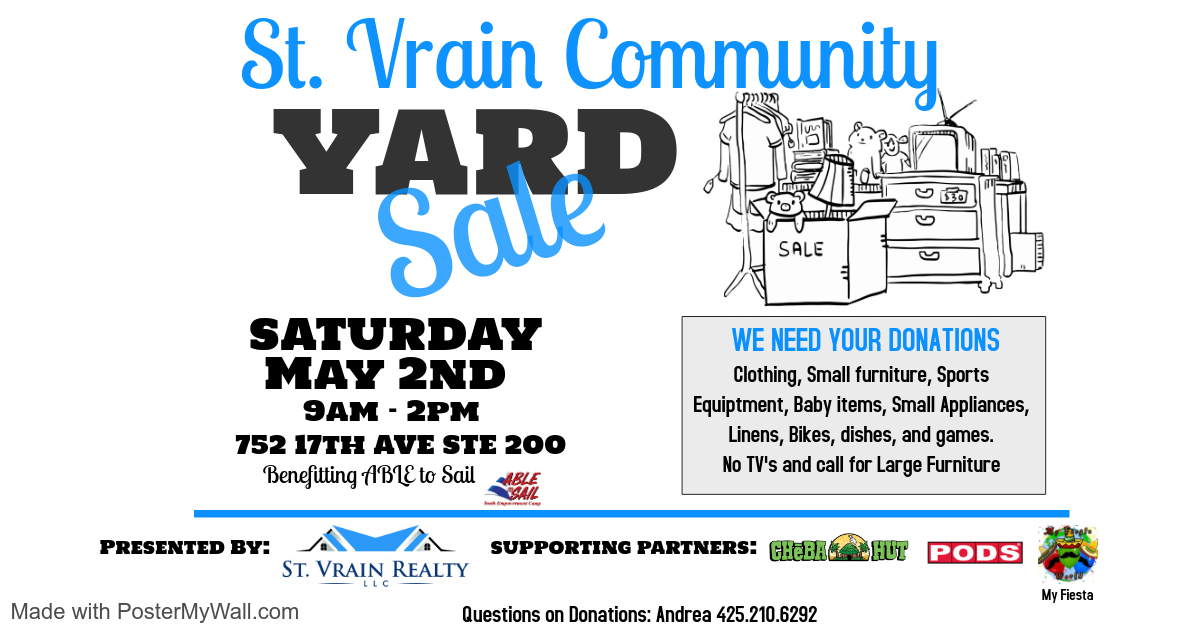 See how how your donations and purchases helped last year