Jessica Adams
Brokerage Assistant | 443-600-7718
In 2015, my husband and I moved to Colorado with our husky puppy Solis. We love Colorado and are so glad to call Longmont home! I'm an experienced interior designer and am thrilled to segue my career into Real Estate. I'm very excited to begin my journey as a part of the St. Vrain Realty Team. In my spare time, I enjoy hiking and camping in these beautiful mountains right in our backyard!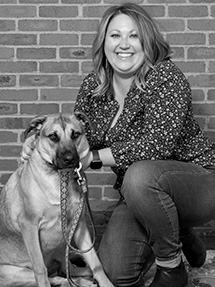 Danielle Hunter
Accounting and Payroll – Events Coordinator | 720-338-6997
I joined our brokerage in 2017 and come with years of experience assisting professionals and their clients. My early days were spent as an Account Manager as well as managed 45 Independent Network Agents and their payroll at a leading travel agency in Boulder, Colorado. My attention to detail, communication abilities, and organizational traits help strengthen our brokerage's relationship and trust with our clients. I am essentially a Colorado Native, moving here at a very young age and I am the mother to two boys. In my off time, I enjoy hiking with my family, exploring alternative health paths, country music, and a good book.